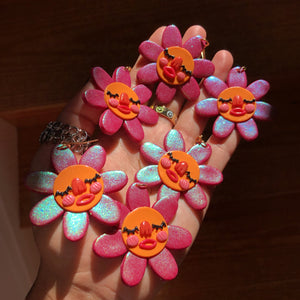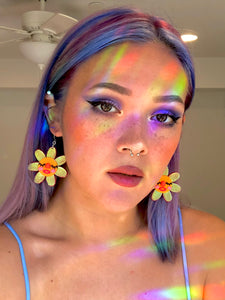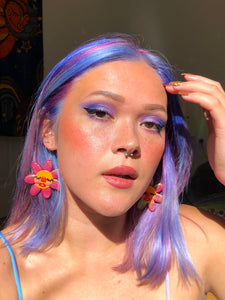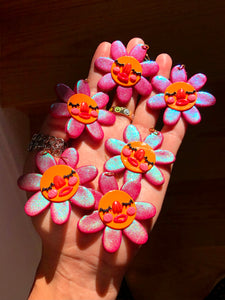 Regular price
Multidimensional Flower Baby
---
- Flower babies are back and prettier than ever. These flower babies have a color shifting glitter on them giving of hues of blue, green, and gold. The base color is a deep magenta. I hope these flower babies make you feel the most you! Colorful, unique, and multidimensional. 
-Handmade and sculpted with polymer clay. 

-Due to their handmade nature please expect slight variation compared to the photo.

-Lightweight on the ears and finished with a stainless steel hook. 

-Lovingly made in my home studio.

-Though polymer clay is durable please keep out of water and long term exposure to direct sunlight.

-Thank you so much for supporting my art, it truly means the world to me! I hope my whimsical creations bring you joy, and bring out your inner child! Thank you for connecting with me and visiting Yuuka Universe. Hope you come back soon!