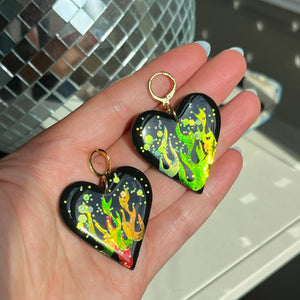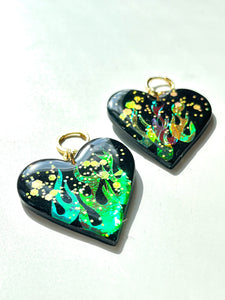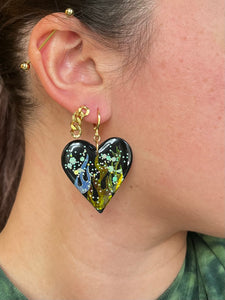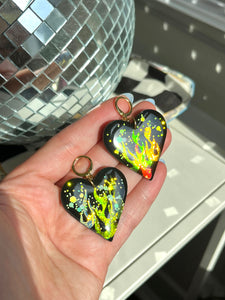 Regular price
Iridescent Flame Hearts
---
Please note each one will be unique since there are a variation of flames and they are all hand placed. 
I made these beauties back in 2020 and have not brought them back since. 
I rarely every use black in my work but the black clay beautifully brings out the may colors of the iridescent flames. 
Finished with a coat of resin for that extra shine