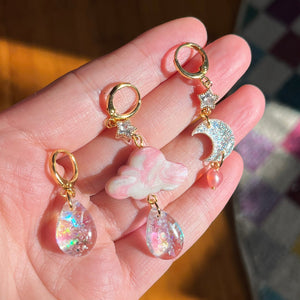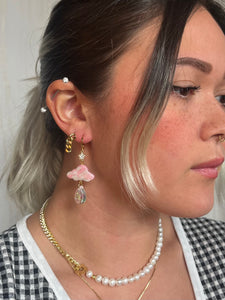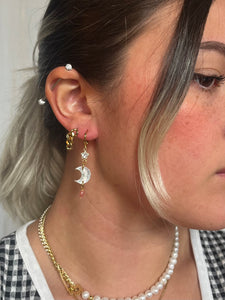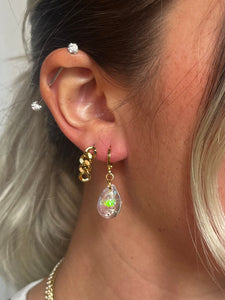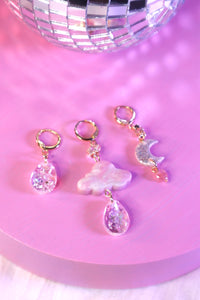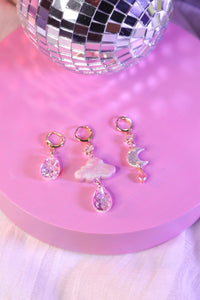 Regular price
Mismatch Celestial Pack
---
I am obsessed with these pairings. So many sweet details in each piece. 
Hand poured resin tear drops with four point glitters and color shifting flecks. Pearlescent pink and white marbled cloud. Clay moon with silver glitter and resin layer on top.  Rhinestone stars and pearlescent pink glass heart. 
18k gold plated details.